01 Dec 2022
Pilot project investigates SDGs in EU regions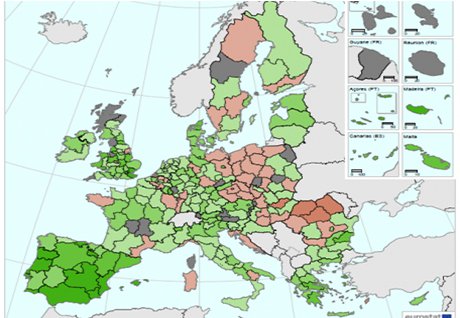 On 29 November 2022, the European Commission's Joint Research Centre (JRC), in collaboration with EC's Directorate General for Regional and Urban Policy and Eurostat, with the support of the European Parliament and the European Committee of Regions launched the pilot project "Monitoring the SDGs in the EU regions - Filling the data gaps - REGIONS2030". The pilot project was proposed by MEP Petros Kokkalis in 2021, and approved by the European Commission in 2022. It involves ten regions and has two main objectives:
Engaging EU regions in the monitoring process of the Sustainable Development Goals (SDGs) – to provide a framework for regional authorities to monitor the SDGs in their territory, and to support and enhance regional statistical capacities in the collection of data, the monitoring, and the evaluation process.
Increase local ownership of the SDGs and openness and transparency in achieved results – to provide tailored training to regional authorities for the proper collection and analysis of data, to ensure their quality, and make all the data available to the public.
The project will conclude in December 2023, with four expected results:
To have defined and tested a harmonised set of indicators for EU regions to monitor the achievement of the Sustainable Development Goals (SDGs)
To have increased the knowledge and capacities of EU regions on monitoring and reporting of the SDGs
To have engaged EU regions in a participative process of localising the SDGs
To have improved the regional data and knowledge base in support of the EU's regional and urban policy
For more information: